Nishi-D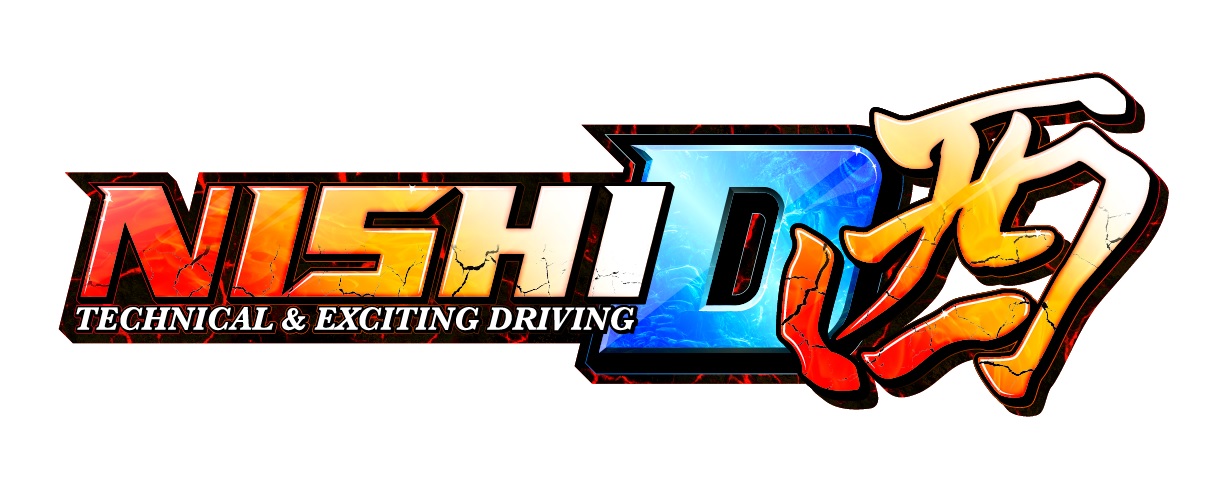 Duration: 8 Hours (approx.)
Location: Perth, Western Australia
Product code: PFJ0QK
Nishi-D is about drifting, community, culture and most of all, fun!
We run events which promote a relaxed atmosphere that encourages hard driving.
Taking inspiration from the Japanese style of drifting, Nishi-D will provide 'soukoukai' (pronounced soh koh kai) english meaning 'track meet'.
Not all of us can drive the tracks in Japan, so we bring it to you here at Barbagallo Raceway in Perth. With thorough experience through driving and analysation, Nishi-D have recreated popular tracks such as Ebisu South Course in Fukushima, Nikko in Tokyo, Meihan Sports Land in Nara and many more. Each track has been measured to scale and all it's original qualities have been replicated to the best of our abilities.
Our focus is to allow everyone to enjoy the true spirit of drifting, and to have as much practice as possible on tracks which demand complete driver control with the aim to always improve and drive in an exciting way.
Nishi-D's 'soukoukai' is primarily a open practice day. Towards the end of the day we will always run a casual & light hearted competition which will involve judged 'tansou' (tun-soh) runs. Solo runs which you will be ranked on technical driving ability of the course.
We want all participants to leave with a smile! Lots of random prizes will be given away at the end of the day through multiple forms of games like scissors paper rock and raffles.
Let's enjoy drifting together! KANPAI! (cheers)
SCHEDULE
8:30am - Drivers briefing
9am - Drifting start
2:45pm - Tansou tournament (top 16 elimination with qualifying)
4:30pm - Super Drift Train
5:00pm - Presentation and prize giveaway

WHAT TO BRING

Long sleeves and long pants
Enclosed footwear (sneakers, joggers)
Helmet (ADR approved)
Your own drift car

ADDITIONAL NOTES

Location is at Barbagallo Raceway Infield
Arrive by 8am to unload and setup pits
Spectator ticket - $15
Driving ages 16 and over
In the event of rain, we will always continue unless it is a storm or dangerous weather.
It is your responsibility that your drift car will make the event. No refunds or transfers will be made.
Drift cars must be in good condition. Missing panels, sharp objects, fluid leaks, loose items and fixings etc are not accepted. Cars will be scrutineered and we may refuse your participation if the vehicle does not meet basic standards.
The tansou tournament will involve 3 qualifying laps. A top 16 elimination tree will be made from your score ranking from 1st to 16th. This style of competition involves NO TANDEM BATTLES. As an example, 1st place qualifier will battle 16th place qualifier by 2 judged solo runs. The winner of each 'battle' is the driver who has scored higher. This will continue until we have a winner.
TERMS & CONDITIONS

i) All final activity booking fees are GST inclusive.
ii) All activity bookings are NON refundable.

iii) All activity bookings are confirmed upon receiving payment in full.
i) All Participants are required to complete and sign an indemnity form upon commencing any Activity.

ii) Parental or guardian consent required for all Participants under eighteen (18) years of age.

iii) All Participants will attend drivers' safety briefing session to meet OH&S requirements.

iv) All Participants will attend the scheduled date and time.

v) Failure to meet any of the above mentioned information and its requirements will result in 100% forfeiture and exclusion from Activity.
i) All Participants MUST wear long sleeved shirt/top (long sleeved jackets, jumpers permitted).

ii) All Participants MUST wear long pants (track pants, jeans permitted).

iii) All Participants MUST wear appropriate enclosed shoes (sneakers permitted).

iv) All Participants MUST wear ADR approved helmets.
Failure to meet any of the above mentioned information and its requirements will result in 100% forfeiture and exclusion from Activity.
i) Scheduled dates are subject to change.

ii) All Participants acknowledge that Nishi-D presented by Drift School WA may need to cancel courses due to unsuitable track conditions, unsuitable weather conditions technical problems or other events beyond Drift School WA's reasonable control.

iii) Participants must have ZERO blood alcohol concentration and may be subjected to breath analysis testing.

iv) Any Participants that may cause damage to any Drift School WA vehicle or property after failing to adhere instructions from Drift School WA staff, driving recklessly, negligently or irresponsibly, the Participant will be liable for damage caused.

v) Participants may be refused entry, be requested to leave Activity and grounds, or if necessary, be physically restrained or removed if in the reasonable opinion of Drift School WA, in breach of terms and conditions, under influence of alcohol or drugs or, for any reason, causing a disturbance or threatens the safety of the landholders and their employees, guests, Participants, staff or any property of Drift School WA in any way.

vi) Failure to meet any of the above mentioned information and its requirements will result in 100% forfeiture and exclusion from Activity.

vii) In the event that any Drift School WA vehicle or property is damaged in any way, such that it is not safe or possible to continue, Drift School WA will make all reasonable endeavors to provide to participants.

viii) Drift School WA makes no warranty or representation regarding the Activity to be provided.

ix) Drift School WA has no liability for any act, omission or default, whether negligent or otherwise caused by any Activity supplier.

x) Drift School WA is not liable to any other person for any injury, damage or loss.

xi) Drift School WA reserves the right to alter these terms and conditions, Activity, services offered and pricing at any time without any further notice.